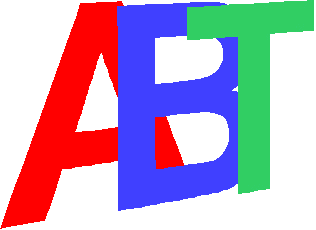 Abt EDV-Beratung
Shareware
Copyright Joachim Abt
Multimedia shareware:
MP3Joy - V 1.6.1 for Win95/98/2000.
MP3-Player/Multimedia-Player/Mixer, MP3-DJ-Software. Live-mixing of MP3-Files.
Requires Windows Media Player version 6.4.05.0809 or higher.
MP3Joy.ZIP (4,9 MB), full install - last update: 01/15/2002

Features:
- two simultanous player for live mixing
- random play / endless play
- search drives for MP3- and other media files
- supported file-formats: *,MP3, *.AVI (DivX), *.MID, *.WAV, *.ASF, *.ASX, *.WMA, *.WAX, *.WMV, *.WVX, *.MPEG, *.MPG, *.MPE, *.M1V, *.MP2, *.MPV2, *.MPA, *.MIDI, *.RMI, *.IVF, *.AIF, *.AIFC, *.AIFF, *.SND, *.AU, *.QT, *.MOV.
- video fullscreen or thumbnail mode
- external mixerpads for:
one stereo volume fader per player, start/stop/pause buttons per player, buttons for song selection.
- powerful song and playlist database (with songname, artist, album, genre, BPM, etc.) with search and filter functions
- playlist, M3U functions
- MP3 tag support
- BPM controller
- statistics: database/playlist: number of songs, MB, time
- multilingual menus and help (english/german)
The shareware version of MP3JOY is limited to 1000 files and one hour playing time.
MP3JoyUP.ZIP (210 KB), update (program and database only) - last update: 01/15/2002
---
E-Mail Abt@indas.de
Postal: Joachim Abt, Sigmaringer Str. 10/2, 70567 Stuttgart
Phone: 07 11 / 7 18 99-10 / -11
Fax: 07 11 / 7 18 99-12
Last update : 05/07/2002
Copyright © 1999-2002 Joachim Abt
Back to main page